Photo by: Adrian Wigerdal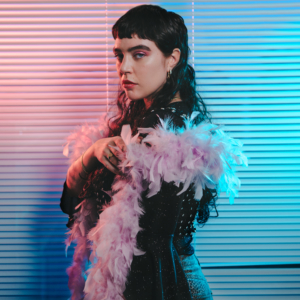 About
"Careful" is Beatrice Eli's new single. It is written and produced by Beatrice Eli in cooperation with VAZ.
After releasing the EP "It's Over" in 2012 Beatrice in 2014 released her debut album "Die Another Day", the album got praise in both Swedish as well as international press, conquering the number one spot on the Swedish Itunes album chart, the hit singles "Girls", "Moment of Clarity" and "Trust Issues" were released and selected for A-list rotation on national radio. The album itself is a gender bending mix of genres, feelings, melodies and lyrics; hard meets weak, frail meets strong, polished meets raw. Eli once said that what she wanted to achieve when listening to "Die Another Day" was that "you should not be able to put a label on what you just heard". Taking this into consideration when hearing what Eli accomplished with producers Saska Becker and Daniel Ledinsky, you might perhaps understand you have to focus a bit harder to grasp the album in its entire entity. Luckily it seems to be just what people did:
-Eli was mentioned as "the debutant who is already called an icon" when being awarded 2014 year's scholarship from the Swedish Music Publishers Association, and also becoming the winner of national radio P3 GULD awards in category "Best Pop", as well as being the winner of Sweden's biggest morning paper Dagens Nyheter's Culture price in the Music category. She was also nominated for "Best Pop", "Best Newcomer" and "Best Video" ("Girls") for the Swedish Grammy Awards, along with several other "best album"-, "best pop"-, "best newcomer"- and "best song" nominations for various publications and award shows. With these recognitions, sold out concerts and many successful festival gigs to date, Eli is now back in the studio producing her forthcoming material.
Only the artist herself knows what her craft will be like this time. Without the need to define her art or being scared of the complexity in her musical expression, as well as wanting to explore this in herself as an artist and performer, all these things goes to prove that Beatrice is someone to keep a close eye on. She has said that "the production is the suit and the song is the actual body" - whatever her compositions will sound like this time around, you can be sure that at the core they will be strong, vital and long lasting pieces of solid pop music. It is with excitement and curiosity that we look forward to what Beatrice Eli has in store for us in 2017.