Photo by: Johan Bergmark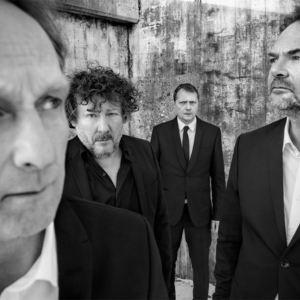 About
"Like the best musicians around, The Weeping Willows are like a walking encyclopaedia of style, experience and grace." – Barry Adamson
Weeping Willows release the brand-new album 'After Us' on March 22nd via Razzia Records.
Recorded at Kapsylen, Stockholm and produced by the Mercury-nominated musician, composer, writer, photographer and filmmaker Barry Adamson (formerly of Magazine / Nick Cave and the Bad Seeds) 'After Us' shows a slightly more thoughtful Weeping Willows than fans may have become accustomed to, but there's no mistaking the band's archetypal melancholy grandeur, a sound that has become synonymous with Carlson, Niko Röhlcke, Ola Nyström and Anders Hernestam.
"We wanted to make a more reflective album this time, both in terms of the lyrics and music" notes Magnus. "It's about the future, and our ignorance of it. Not only in climate issues, as in 'Butterfly', but also in our own lives."
Recorded in the group's studio in the south of Stockholm - "during the football World Cup, perfect" - 'After Us' was then taken to Adamson's studio in Brighton to have string and horn sections added, before mixing.
Says Magnus, "We always need a producer to glue together the four different songwriters within the band. From my epic loan from The Walker Brothers to Niko's more intricate references. We left a lot of decisions to Barry."
Continuing Weeping Willow's penchant for duets, 'Tombstones' features Martha Skye Murphy (previous vocal partners have included Ane Brun and Anna Ternheim, among others), the band are now ready to launch the next chapter in their story.
Contact information
PR: Johanna Boström Stone; johanna@stone.se
Other: info@razziarecords.se